The Ordering Process
1. Determine The Design Concept, Styles & Fabric
Stripes, Classic, Floral, Plain, modern & Abstract. Bright/Dark Colour? Fabrics are Silk Woven, Silk Printed, Polyester Woven or Polyester Printed.
If you already have an Idea of what you want, please simply tell us and we will design them as you asked for. We will work with you to develop your design concept. Or if you want us to come-up with ideas of our own for you we will do that too.
As for choice of fabrics , we need to know because some tiny motif details will not look good on woven ties. The complicacy of your logo, Logos with too many details will look better on Printed Fabric. We will advice.
2. DESIGNING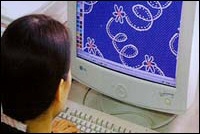 Our Professional Designers will draw-up a few different design illustrations
using computer graphics and print the finished artwork incorporating your logo in full colour.
We will then present the designs to you. You pick the one(s) you like. If there are no more changes to be made and we have your approval, we shall move on to the next step.
3. Colour Match

Colour Matching from our colour book which contains 1,020 Colours to match the artwork or the nearest possible colour. Colour matching will be about a 95% match.
4. Sample / Proof
We will make 1 sample for your approval.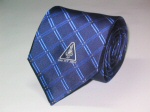 (However, this is Advisable but optional, depending on your time)
5. Mass Production
Upon confirmation of the sample and terms of payment fulfilled we will commence full mass production.